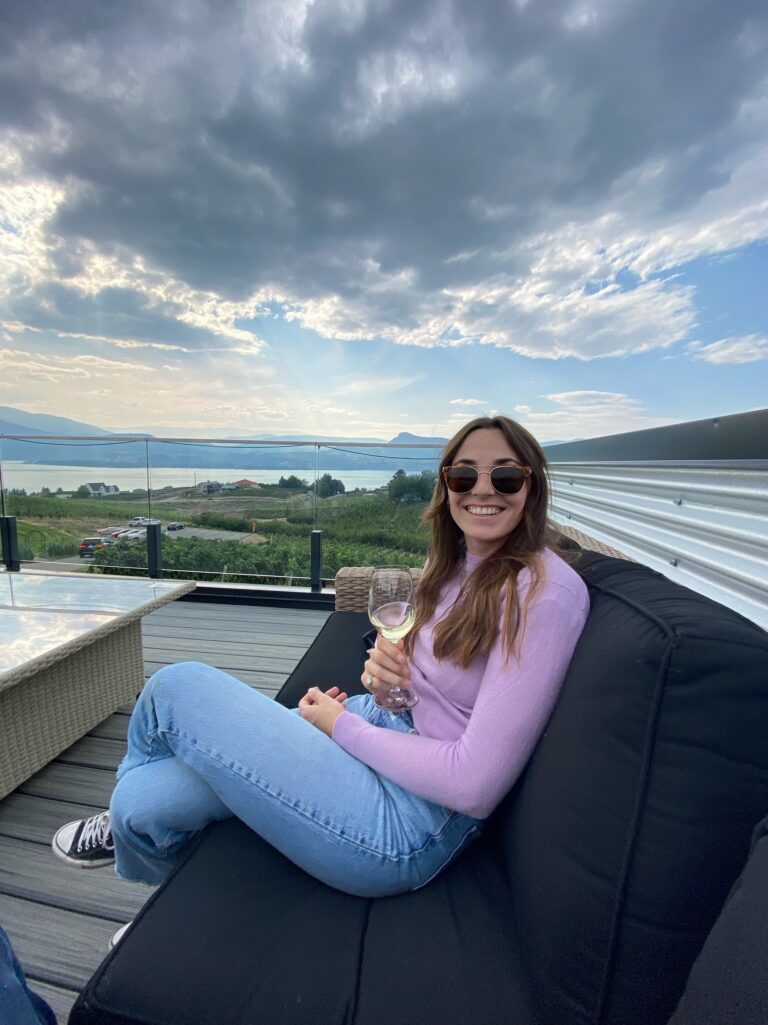 Emily Kennedy
customer service and operations specialist.
Empathetic, understanding and adaptable, Emily's passionate about helping people protect what they love: their crops, seedlings and gardens. Part of the Tree World family since 2019, as Customer Service & Operations Specialist Emily touches all aspects of our work – from assisting customers to social media to logistics to finance. Emily's love for nature started on Trout Lake in North Bay, Ontario, where her grandparents lived. She remembers swimming, boating and camping in the summer and sledding and skating in the winter. After graduating from the University of Ottawa and working in customer service for over 10 years, Emily decided to join Tree World to marry her love for nature with her work.
On weekends, you'll find Emily spending time with her friends. Whether biking, camping or hanging out with her sassy, chunky cat, Smithers, she tries to spend as much time as possible outdoors. She fondly remembers canoeing up the inlet and finding a campsite on top of a massive boulder, right beside water. On days when the weather is not cooperating, you'll find her cooking or baking at home.